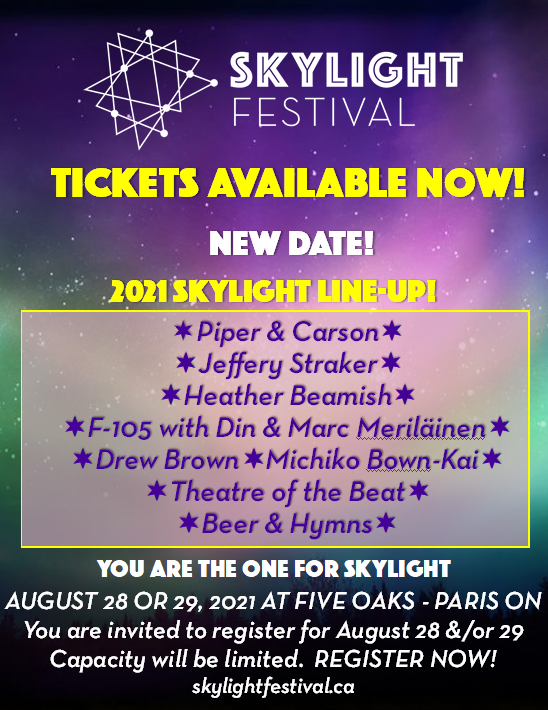 The Skylight Festival has new dates for the summer.  We have postponed to Saturday, August 28 and Sunday, August 29.  We are excited to announce the Final line-up of our Contributors for our 2021 Festival!  We will have two venues, all on the upper campus of Five Oaks, with some recreational options offered at times.  We will join together with the whole community for a program on Saturday evening and a Sunday morning gathering.  Pandemic protocols will need to continue to be practiced during the Festival, inside as well as outside (Masks, handwashing, and social distancing).  Registration is now open and you may register for either or both days.  There is no overnight accommodation in any of the Five Oaks buildings this year but you are welcome to camp. There is a scale of paying what you can:
Minimum fee for Five Oaks of $12/day for both children and adults.
$50 covers the cost for you to attend the Festival
$100 covers your cost and someone else.
We look forward to you joining us this year!
Video about Skylight on YouTube