lack of interest, low registration
Youth Rally 2022: Surface Pressure
November 4, 2022 @ 6:00 pm

-

November 6, 2022 @ 6:00 pm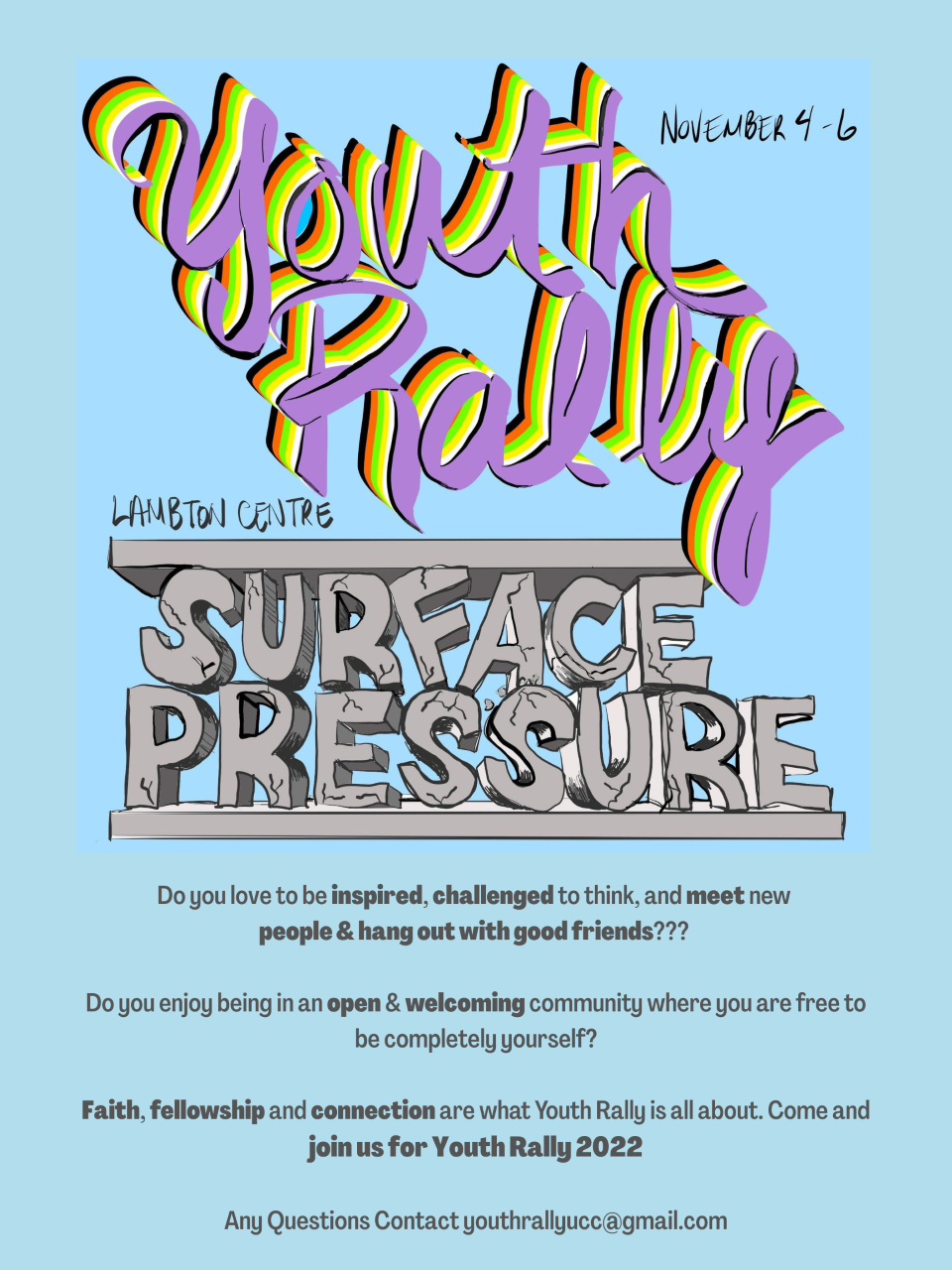 Youth Rally 2022: Surface Pressure!
A PROGRAM FOR Grade 9 to 19 years of age
Friday, November 4th at 6pm to Sunday November 6th at 4pm, 2022 
at the Lambton Centre – 6602 Lakeshore Road Forest Lambton Shores, Warwick, ON N0N 1J7
Fees range from $150 – $200 – $300
(Payment is by E-transfer, instructions included) Do you love to be inspired, challenged to think, meet new people & hang out with good friends??? Do you enjoy being in an open & welcoming community where you are free to be completely yourself? Faith, fellowship and connection is what Youth Rally is all about. Come and join us for Youth Rally 2022: Surface Pressure.